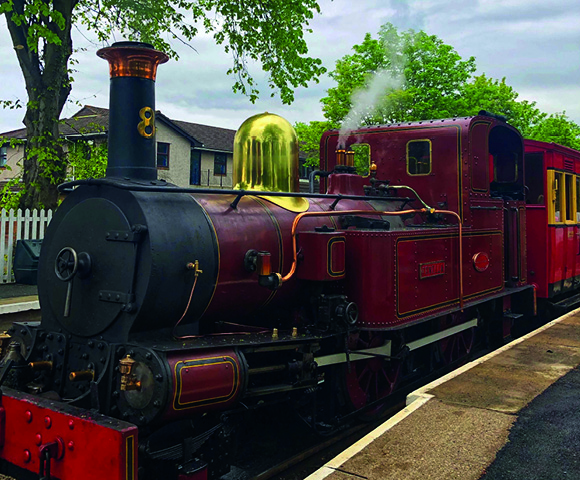 STEAM RAILWAY
Dating back to 1874 the Steam Railway Line, which runs 15 1/2 miles from Douglas to Port Erin, is arguably the oldest narrow gauge railway in continuous operation in the British Isles.
You can jump aboard the Isle of Man steam railway which will take you from Castletown through Ballasalla, Santon, Port Soderick and into Douglas or head South to Port Erin to watch the local wildlife on the Calf of Mann.
The Steam Railway is a truly unique railway, it's something everyone should experience, allowing you to travel around the south with ease. The railway has been granted a new lease of life and is enjoying all the benefits of the largest reinvestment in renewal, improvement and maintenance since it was built. Like the landscape the steam trains have preserved their identity in an ever changing world.